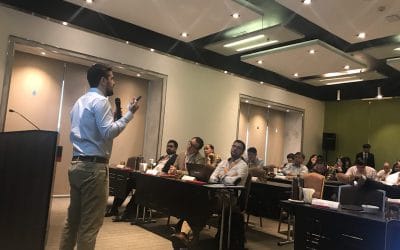 Global Biodiesel Focus Congress Jakarta 2018 On December 3, 2018, the Global Biodiesel Focus congress was held in Jakarta, attended by relevant companies in the biodiesel and glycerine market in Asia and Europe, such as Greenea, Neste, ISCC or Prima among others and...
read more
UCO TRADING, RECYCLING OF USED VEGETABLE OIL
Uco Trading, a company specializing in the purchase-sale, intermediation and commercialization of vegetable oils, biodiesel, glycerol and usable waste for the manufacture of biodiesel. We operate internationally and every year we recycle more than 60,000 tons of this waste.
We offer a comprehensive advice on recycling of used vegetable oil and consulting in terms of quality, sustainability, international trade and logistics. We guarantee the traceability and sustainability of the managed waste. Uco Trading, a company certified by the ISCC EU.