Global warming is one of the main concerns of the 21st century and for this reason UCO TRADING was born in 2013 as a renewable and innovative company specializing in the field of waste to energy conversion.
Did you know...?
The production of Biodiesel and HVO from waste oils represents a saving of CO2 emissions in the atmosphere of 92% compared to conventional fossil fuels.
Did you know...?
Each liter of used cooking oil can be transformed into 0.92 – 0.97 liters of Biodiesel.
Did you know...?
Used cooking oils and vegetable oil refining residues can receive treatments by which they are prepared for the production of biofuels, thus converting a waste into clean energy.
Did you know...?
Each liter of oil can contaminate 1,000 liters of water.
CLEAN AND SUSTAINABLE ENERGY WITH THE ENVIRONMENT
Recycle your oil to create biodiesel

RENEWABLE ENERGY
Sources of clean and inexhaustible energy and helps take care of the environment.

CO2 EMISSION DECREASES
They do not produce greenhouse gases or polluting emissions.

PROPER DISPOSAL OF WASTE
We avoid that the used oil goes for animal feed or is thrown down the culvert with the health and environmental problems that this entails.
WHAT DOES UCO TRADING DO?
Purchase used vegetable oil and other waste for the manufacture of sustainable biofuels
Uco Trading is an important player in the processing of liquid waste, among which are used cooking oil, animal fat, by-products of the vegetable oil industry and glycerol for sale to the biofuel industry that creates clean energy with them.
USED OIL LIFE´S CYCLE
Clean energy, for a more sustainable future
The residue is generated in the production and refining of vegetable oils and in the use of vegetable oils for food, both in the industrial part as well as in the HORECA and households.
Authorized waste managers collect these used oils and carry out a pre-treatment to clean it, which consists of filtering and dewatering.
UCO TRADING buys this waste already pretreated from waste managers worldwide, buying a minimum quantity of 25,000 liters from each collector that is the amount that fits in a maritime container.
UCO TRADING is responsible for multimodal logistics to bring that container from the point of the planet where it has been collected to different European factories where it will be transformed into biofuel.
Once transformed into biodiesel, it will be mixed with Diesel and will serve as an ecological fuel to propel diesel engines in Europe and thus reduce CO2 emissions into the atmosphere.
MAIN WASTE USED FOR THE CREATION OF BIODIESEL (PRODUCTS)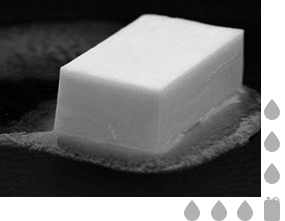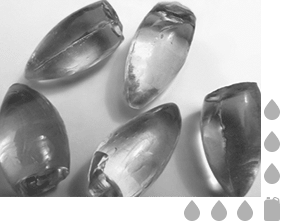 UCO TRADING, RECYCLING OF USED VEGETABLE OIL
Uco Trading, a company specializing in the purchase-sale, intermediation and commercialization of vegetable oils, biodiesel, glycerol and usable waste for the manufacture of biodiesel. We operate internationally and every year we recycle more than 60,000 tons of this waste.
We offer a comprehensive advice on recycling of used vegetable oil and consulting in terms of quality, sustainability, international trade and logistics. We guarantee the traceability and sustainability of the managed waste. Uco Trading, a company certified by the ISCC EU.