EXPERTS IN WASTE TO ENERGY
UCO TRADING is an international trading company of raw materials, byproducts and end-products of the biodiesel sector. At UCO Trading, we work solely with sustainability-certified material. We are experts in the waste to energy sector (HVO, Biodiesel).
WIth a broad portfolio of sustainable products, we provide raw materials for energy valorisation in different steps of the biodiesel value chain throughout the World.
Experts in trading of UCO and related products
Since 2013, the UCO Trading team helps optimze value chains of our stakeholders. Therefore, our clients need only worry about their production process.
Our experience in UCO and UCOME markets and our knowledge of different communitary regulations, all leveraged on a network of stakeholders, allows our clients to establish themselves with success in the market.
VALUE PROPOSAL UCO TRADING
UCO TRADING, commited to the recycling of Used Cooking Oil (UCO) for the creation of biodiesel.
Raise awareness on the importance of recycling and increase the collection of residues generated by industries, HORECA and households.
We defend a sustainable business model, contributing through the transformation of residues into clean energy sources.
COMMITMENT AND RECOGNITION
Our company is certified under the sustainability scheme – Italian Certification. It isn't enough to define a waste, it needs to be traceable and therefore audited from its transformation into biofuels to its blend and usage by end-users as they fuel their cars.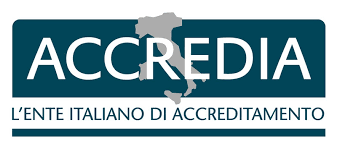 UCO TRADING, RECYCLING OF USED VEGETABLE OIL
Uco Trading, a company specializing in the purchase-sale, intermediation and commercialization of vegetable oils, biodiesel, glycerol and usable waste for the manufacture of biodiesel. We operate internationally and every year we recycle more than 60,000 tons of this waste.
We offer a comprehensive advice on recycling of used vegetable oil and consulting in terms of quality, sustainability, international trade and logistics. We guarantee the traceability and sustainability of the managed waste. Uco Trading, a company certified by REDcert-EU.
Error: Contact form not found.